Helping Loved Ones with Chronic Kidney Problems
Stepping into their shoes
In order to understand how you can console a loved one with chronic kidney disease (CKD), it may help to put yourself in their position. Often people with kidney disease fear living with an incurable disease. This fear can lead to guilt, anger, and depression. It may be hard to completely empathize with a person who is living with a chronic disease, but it is easy to understand that many patients will feel some level of sadness associated with failing health and a longing to return to a "normal" life. With that in mind, it is important that you act as a source of encouragement and positivity while still being sensitive to their very real emotions.
Encourage independence
Unlike short-term injuries or conditions that can be nursed away, chronic conditions like CKD require patients to learn how to live independently while managing their disease. It is natural to want to help a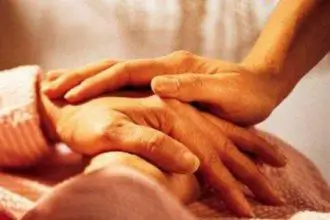 loved one when they are in need, but be careful not to take too much control. Patients that are able to manage their kidney disease on their own can feel a stronger sense of self-worth and may be able to cope with the disease faster than someone who relies heavily on others. That being said, having a friend or family member as a teammate can mean a lot to patients who are dealing with the initial impact of diagnosis. Being available for emotional and some physical support is one of the best ways you can help someone that you love. By motivating your loved one to stay active, positive, and continue to performing their normal daily tasks, like going to work or doing grocery shopping, you can help foster a sense of normalcy in their life.
Keep them accountable
Being consistent with new habits and lifestyle changes is essential for your loved one to feel as good as possible. Regularly taking prescription medication along with probiotics, as well as maintaining a strict diet and exercise regimen, can have a major impact on maintaining kidney health. For many people with late stage CKD, dialysis treatment is usually necessary. Although this can seem time consuming and inconvenient, it is absolutely paramount that they are diligent in receiving dialysis.
As someone who cares about your loved one, you can help by helping them stay accountable to sticking with their new lifestyle. Although this can be challenging, it will help your friend or family member develop healthy habits and stay on track with managing their CKD. It may also help to make a combined effort to maintain a healthy diet and begin exercise regimens as long as they welcome the company. Sometimes it can be easy to be overbearing to someone you love because you want the best for them. Remember that this is a lifelong journey, and each person will have his or her own special needs and ways of accepting help. However, with a bit of discretion, you can help them feel supported and encouraged along the way.
Renadyl™ | Natural supplement for Kidney Health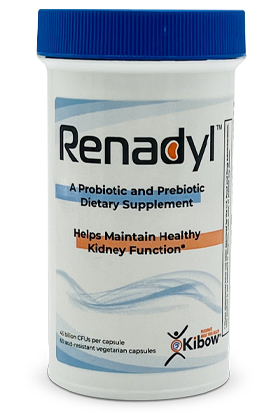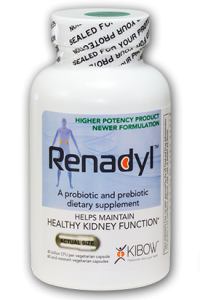 Renadyl™ is a patented and proprietary probiotics dietary supplement that has been scientifically formulated and clinically tested. Renadyl™ metabolizes nitrogenous waste that has diffused from the bloodstream into the bowel. Nitrogenous wastes are utilized by Renadyl™ as nutrients. As probiotics grow and multiply, they consume more nitrogenous waste and therefore effectively help maintain healthy kidney function. The nitrogenous metabolites are eliminated as solid waste/fecal matter. Helping the loved Ones – Renadyl 
Note: The statements on this website and the products offered have not been evaluated by the US Food and Drug Administration. These products are not intended to diagnose, treat, cure or prevent any disease. Contents herein are being provided solely for the purpose of information. If you are pregnant, do not take any of our products listed herein. Also, please consult your physician or a qualified medical professional prior to taking this or any other dietary supplements or if you feel you have uremic, metabolic or related health conditions.